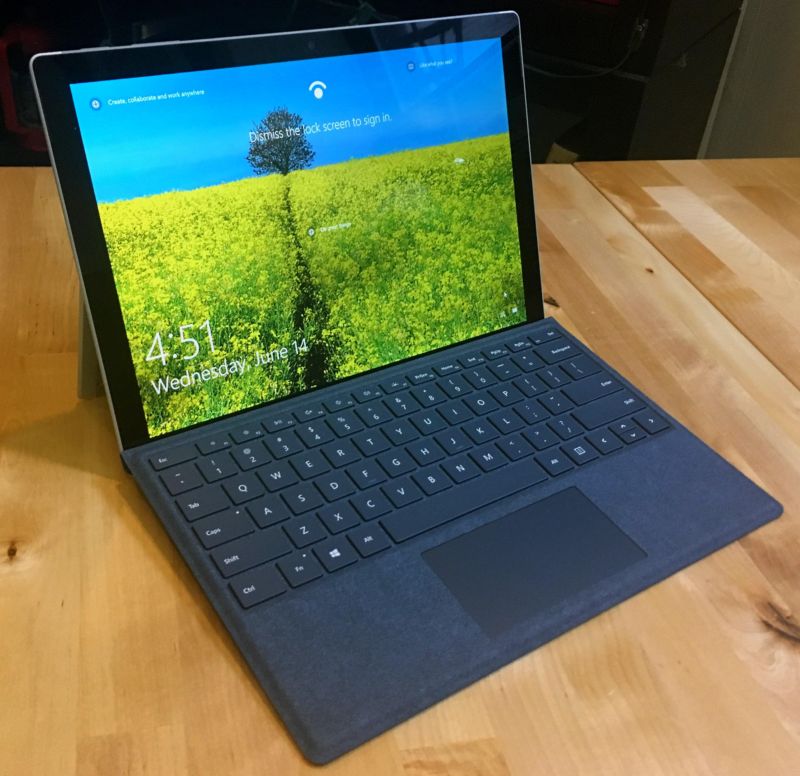 Every new Surface Pro has been the best Surface Pro yet. The new fifth-generation Surface Pro—unnumbered, Microsoft having dropped numeric suffixes—continues that trend. It is as good as or better than its predecessor, the Surface Pro 4, in every way.
And yet, the new machine strikes me as unambitious in a way that older models weren't.
The 2017 Surface Pro is an extremely incremental update. What was once a Skylake processor is now a Kaby Lake chip, which brings a healthy improvement in battery life and additional GPU features such as accelerated 4K HEVC video decoding. Overall, the new Surface Pro runs a bit faster and lasts longer away from the wall socket. The screen size and resolution remain the same (a beautiful 12.3″ display with a strange 2736×1824 resolution), pen latency is lower, and parallax error seems improved. The pen itself is better.
Read 38 remaining paragraphs | Comments