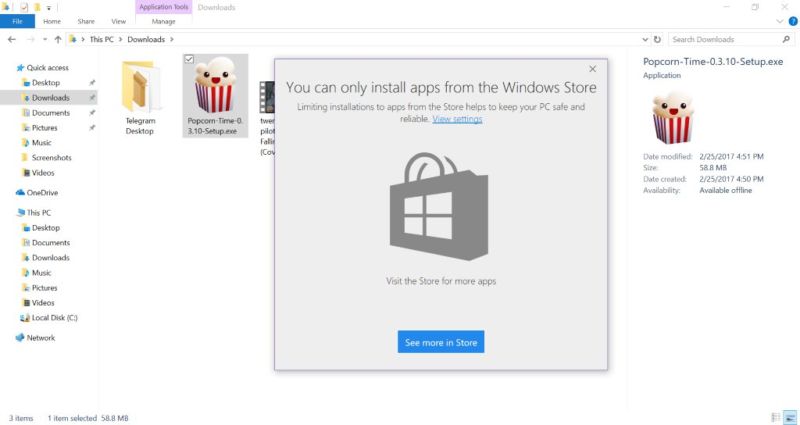 Windows 10 S is going to piss a lot of people off. In fact, it has already started to piss some of them off, and they've been annoyed by it since the first leaks about the operating system came out.
The arguments are well-worn, and we've been hearing them ever since Apple opened the App Store for the iPhone. Windows 10 S blocks the execution of any program that wasn't downloaded from the Windows Store. Arbitrary downloaded apps, or even apps with physical install media, are forbidden, a move that on the one hand prevents running malware but on the other blocks the use of most Windows software. Windows Store apps include both tightly sandboxed apps, built using the Universal Windows Platform, and lightly restricted Win32 apps that have been packaged for the Store using the Desktop App converter, formerly known as Project Centennial.
This positions Microsoft as a gatekeeper—although its criteria for entry within the store is for the most part not stringent, it does reserve the right to remove software that it deems undesirable—and means that the vast majority of extant Windows software can't be used. This means that PC mainstays, from Adobe Photoshop to Valve's Steam, can't be used on Windows 10 S. It also means that Windows 10 S systems can't be used to develop new Windows software. Should you want to run this kind of software, you'll need to upgrade to the full Windows 10 Pro for $50.
Read 16 remaining paragraphs | Comments